eLearning
Ferret has a long history of training in benefits, both in-house for organisations and as public courses around the UK. Our new e-learning courses provide an extremely cost-effective way to train, or update, staff in a flexible and timely way. The courses are modular and can be structured to meet particular needs as well as being available in standard configurations.
The courses are designed to work in 'bite-sized' chunks or as lengthier pieces of work and contain multiple examples and self-assessment exercises in each module.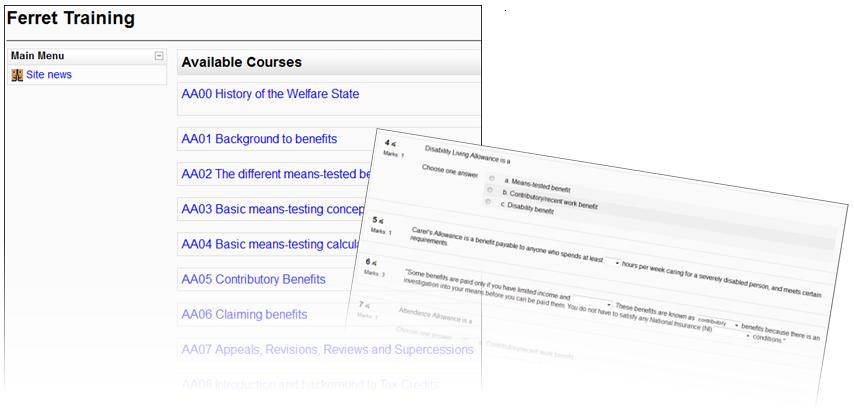 The courses start at a basic level, suitable for people with no benefits background or experience, and move on to advanced subjects appropriate for experienced staff. Courses on Universal Credit and other areas of welfare reform are now available with further courses to follow.
Courses can be 'white-labelled' or integrated with organisations' other material and training if required.
With welfare reform leading to the need to train large numbers of staff quickly in the new systems, Ferret's e-learning courses provide an excellent way to achieve this in time and on budget.