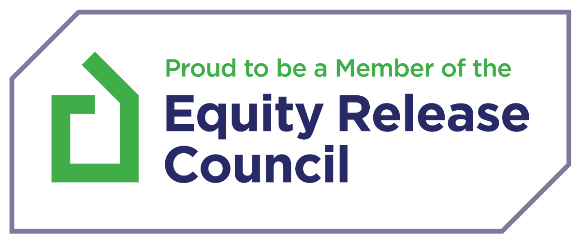 FintalPPC
Background / Overview
FintalPPC is a pay-per-case service, where specialists at Ferret produce reports for you to use with your clients on benefits entitlement, tax allowances, local authority grants and the effect of equity release schemes on means-tested benefits.
The service is ideal for those with only an occasional need for this kind of report or who prefer to have this part of the sales process handled by specialists in a quick and easy way.
The process uses an on-line form which is available once you have registered for the service (free of charge) and logged in. This form is completed by the adviser, who can print a hard copy for records purposes and the data sent to Ferret at the push of a button. Guidance notes are available as downloads to assist with completion of the form.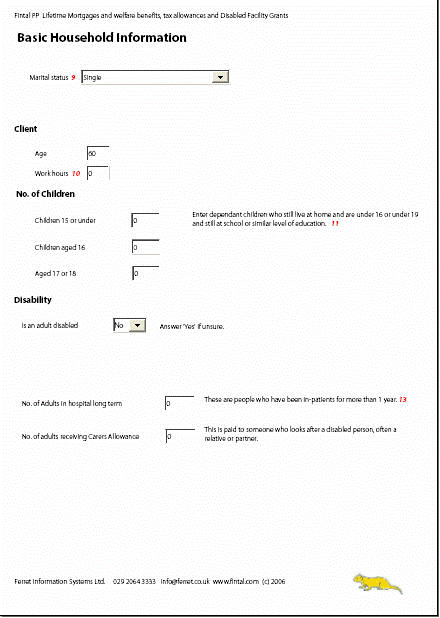 FintalPPC example
In most cases the information will be enough to carry out the full benefits assessment and produce the equity release reports; in some cases the FintalPPC team will need to contact the client for further details but there is no additional charge for this.
The report is produced quickly, the same day for cases received in the morning and the next day for those received later (subject to any need for client contact, when the timing starts after we have received the additional information).
The reports are comprehensive and cover the effects of both capital and income schemes over a wide range of amounts payable. The output is presented as detailed tables and colourful, easy to explain charts. They are emailed to the adviser as PDF files which can be printed out and given to the clients and their families.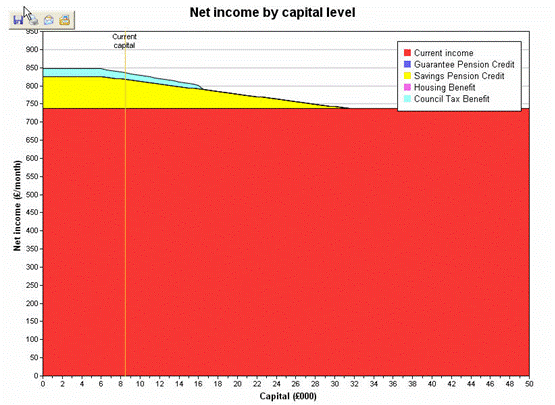 FINTAL chart showing effect of increasing capital
Benefits
A quick and accurate way of meeting compliance requirements
Provides an audit trail for compliance
Clear and comprehensive tables and graphical representations to show the effects of equity release
A simple easy to complete form
The ideal solution for the adviser who doesn't need to keep up to date with details of benefits rules
Inexpensive
Backed by CML
Added value service for clients who are unsure about benefits entitlements

Part of FINTALPPC benefits report
FintalPPC registration is simple and carries no obligation. Click here for Registration. You simply pay for each case when you want to make use of the service. Registration brings you the ability to download the FintalPPC forms and guidance notes and to receive Ferret's, very occasional, newsletter on Benefits & Financial Advice which looks at changes in law and regulations and their impact on your clients.
Each FintalPPC case costs just £45.00 + VAT on a one off basis. For more frequent, or larger, users there are other ways of accessing the service, please contact fintal@ferret.co.uk for more information. There is a reduced charge for subsequent assessments for the same case where "what-if" assessments, for example on changes of circumstance, are wanted or where incorrect information has been submitted originally. These cost £22.50 + VAT.
FintalPPC has been produced in consultation with equity release and lifetime mortgage experts. It is backed by the Council of Mortgage Lenders and assists in conformance with their good practice notes.
FintalPPC meets all the requirements of the Financial Conduct Authority (FCA) legislation. It ensures the clients benefit income is maximised, enables the financial adviser to present the client with options for consideration, and can provide long term evidence that all the relevant factors were considered and the best possible advice was given to the client at the time.